Full Service Eventagentur
HANNAH'S PLAN
....ALLES . BESONDERS . SCHÖN..Everything. Exceptional . Beautiful....
....EVENTAGENTUR
& CATERING
15 Jahre Expertise . Top-Referenzen . Firmenevents, Kundenevents, Incentives,
Award-Shows, Sommerfeiern, Weihnachtsfeiern, Hochzeiten.

Beratung, Konzept, Planung, Umsetzung, Technik, Show, Artists, Services.
..EVENT AGENCY
& CATERING
18 years of expertise. Top references. Corporate events, customer events, incentives,
Award shows, summer parties, Christmas parties, weddings.
Consulting, concept, planning, implementation, technical equipment, show, artists, services.
....
....kreativ . innovativ . sattelfest..creative . innovative . experienced....
....COMPANY & CORPORATE EVENTS FÜR IHRE FIRMA
Incentive Events, Award Shows, Multimedia Inszenierungen, Jubiläums Events, Produkt Launches, Road Shows, Konferenzen - wir begleiten Sie von der Eventberatung, zum Eventdesign, hin zur perfekten Event-Umsetzung. Die richtig große Event-Sause zaubern wir ihnen beeindruckend perfekt. Aber auch Firmenevents mit schlankem Budget inszenieren wir maximal erfreulich.
..
COMPANY & CORPORATE EVENTS
Incentive events, award shows, multimedia stagings, anniversary events, product launches, road shows, conferences – we guide you through, from the event consultation, to designing the event, all the way to the perfect event realization. We'll conjure up an impressively ideal gala for you, but we'll also deliver slim-budgeted company events with the utmost delight.
....
....auffällig . zeitgeistig . innovativ..striking . zeitgeisty . innovative....
....PUBLIC EVENTS & PRESSEVENTS
Mit Eventkonzepten und Eventorganisation für Publikumsveranstaltungen wie Buchpräsentationen, Markenevents, Store Openings oder Fashion Events haben wir viel Erfahrung. Wir kümmern uns u.a. um Locationscouting, Videos, Visualisten, Gewinnspiele, Blumen, Fotografen, Infotainment, Hospitality, Dekoration oder Unterbringung, nicht nur ihrer Superstars.
..
PUBLIC EVENTS & PRESS EVENTS
We have a great deal of experience with concepts and organization for public events such as book presentations, brands, store openings or fashion. We take care of location scouting, videos, visualists, competitions or raffles, flowers, photographers, infotainment, hospitality, decoration and accommodation – not only for your VIPs.
....
....umsichtig . geschmackvoll . flexibel..thoughtful . tasteful . flexible....
....PRIVATE EVENTS & PRIVATE PARTIES
Sommerfest, Housewarming, Geburtstagsfeier, Hochzeit oder Weihnachtsfest - es gibt keine privaten Events die uns zu groß, zu klein oder zu aufwendig sind. In Häusern, Wohnungen, Schlössern und Burgen lassen wir Ihre Gäste und Sie staunen. Von der Einladung, den Artists bis zum Give Away überlassen Sie Ihren Mullatschag entspannt unseren Event-Profis!
..
PRIVATE EVENTS & PRIVATE PARTIES
Summer party, house-warming, birthday party, wedding or Christmas party – there are no private events that are too big, too small or too elaborate for us. In homes, apartments, castles and fortresses we astonish you and your guests. From the invitations to the artists and through to the party favors, put your bash into the capable hands of your event professionals!
....
....feudal . ausgelassen . elegant..posh . exuberant . elegant....
....WEDDING PLANNER & HOCHZEITSFESTE
Das müssen sie nicht alles selber machen: Location, Hochzeitstorte, Party-Band, Brautbouquet, Limousinenservice, Blumenschmuck, Hochzeitswalzer, Fotografen, Video-Team, Honeymoon-Suite, Druck von Einladungen & Dankeskarte - lassen Sie unsere wedding planner Ihren schönsten Tag zu dem machen, was sie sich in ihren Träumen wünschen.
..
WEDDING PLANNING & WEDDING RECEPTIONS
You don't want to do all this yourself: location, wedding cake, party band, bridal bouquet, limousine service, floral decoration, dance music, photographers, video team, honeymoon suite, printing the wedding invitations, thank you notes. Let our wedding planner make your most important day into all that you have dreamed of.
....
....essen . trinken . einfach genießen..eat . drink . simply enjoy....
....CATERING
Party Catering, Flying Buffet, Picknick, Dinner Catering, Finger Food, Family Lunch und Family Dinner, Partyservice für Geburtstage, Konferenzcatering - buchen Sie die beste Catering-Lösung für Ihren Anspruch. Für High End Caterings bekannt versorgen wir auch gerne mit Snacks oder Bar Catering.
..
CATERING SERVICES
Party catering, flying buffet, picnic, dinner catering, finger food, family lunch and family dinner, party service for birthdays, conference catering – book the best catering solution for your requirements. Known for high-end caterings, we also are happy to provide snacks or bar catering.
....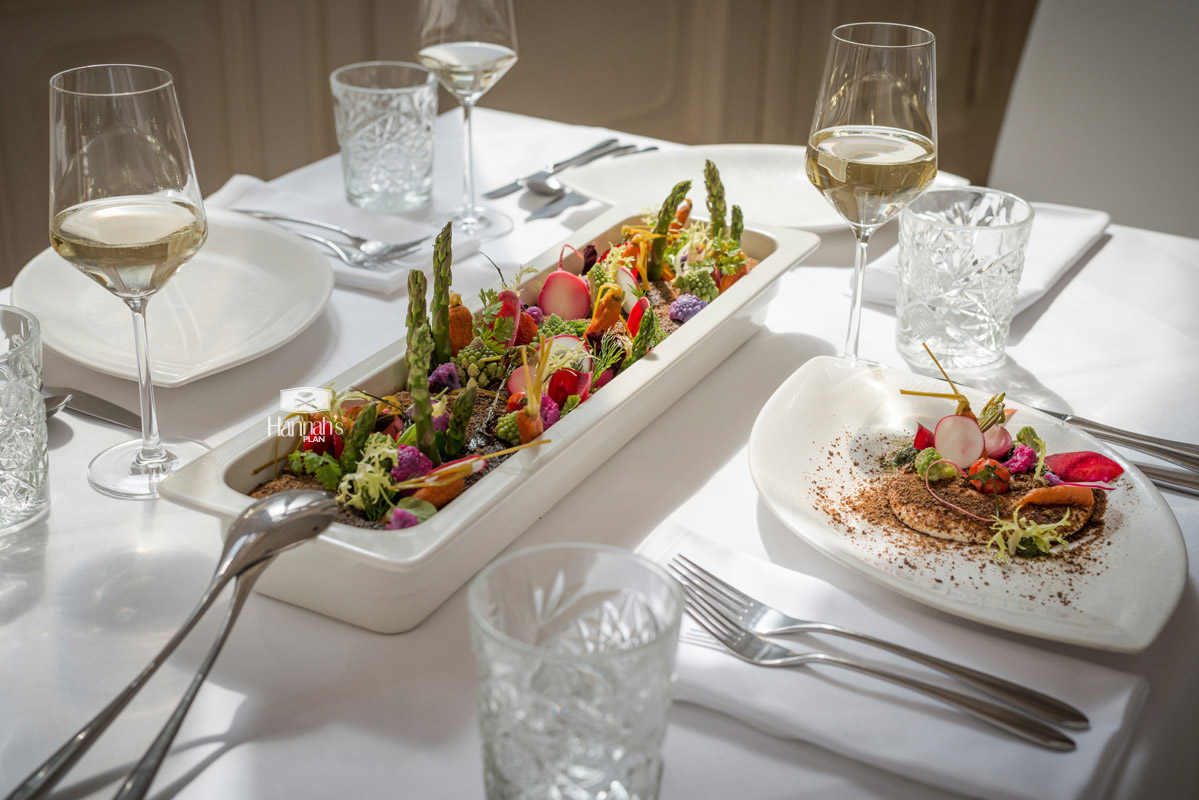 ....farbenfroh . delikat . stilvoll..colorful . delicate . stylish....
#FOODPORN
....Fotografische Eindrücke unseres Premium Caterings: serviertes Dinner, Cocktail Spezialitäten, Signature Dishes und Snack Kreationen - schon beim Hinschauen pure Freude und Genuss.
..
Photographic impressions of our premium caterings: served dinner, cocktail specialties, signature dishes and snack creations – just looking at them brings pure joy and pleasure.
....
....zentral . geschmackvoll . vielseitig..central . tasteful . versatile....
....DAS
ViENNABALLHAUS
Unsere denkmalgeschützte Innenstadt-Eventlocation ist einfach ein Traum.
Perfekt für Geburtstagsfeste, Firmenevents aller Art, Private Dinner, Jubiläumsevent, Hochzeit, Herbstfest und Weihnachtsfeier. Und das Beste: das VIENNABALLHAUS ist offizielle Traumhochzeits-Location der Stadt Wien, Ihre standesamtliche Trauung findet hier in perfekter Umgebung statt.
..VIENNA BALLHAUS –
Event location
Our heritage-protected inner-city event location is simply a dream. Perfect for birthday parties, company events of every kind, private dinners, anniversary events, weddings, autumn festivals and Christmas parties. And best of all: the VIENNABALLHAUS is an official dream wedding location of the city of Vienna. Here, your registry wedding takes place in a perfect setting.
....